ATI Boat Boiler 1200W Stainless Feet
$898.99
Description
electrical heating elements are available in Incoloy at 500, 800 and 1200 Watts allowing hot water production when engine heat is not available;

all A.T.I units are delivered with an adjustable safety thermostat;

pressure relief and non-return valve;

power supply cable as standard;

the external casing of this range is made of AISI 304 stainless steel;

all units come complete with AISI 304 stainless steel mounting brackets;

easy drain connection;

thanks to the large surface area of the AISI 316L stainless steel heat exchanger/coil, A.T.I. water heaters have the ability to produce a large output of hot water;

tank made of stainless steel AISI 316 L, followed by anti-corrosion treatment of pickling and passivation;

for heat insulation A.T.I uses closed cell expanded polyurethane foam (HFC, CFC, HCFC and HFA free).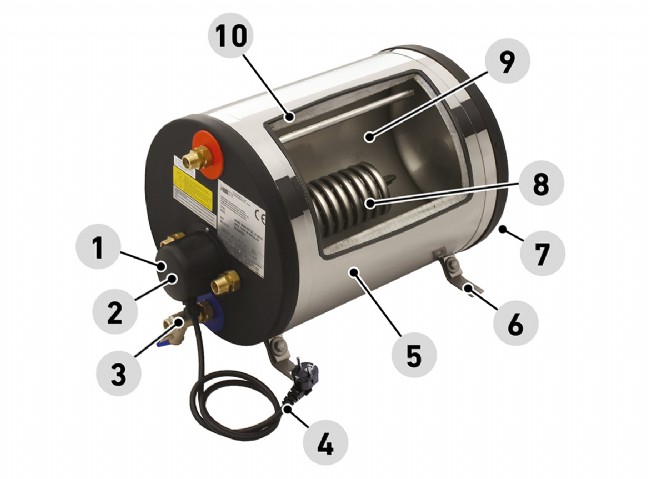 Downloads
åÊInstructions
---
Related Items
ATI Port Kit
$49.98
Description Hose connection kit Downloads åÊInstructions
---
ATI Stainless Steel Hot Water Heaters
$979.78
Description HYDROBOILER-SS is made of high quality materials (tank and heat exchanger made of AISI 316L Stainless steel / external...
---